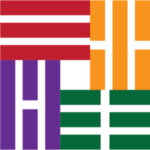 The logo of MIN Lab stands for network of four elements required for manufacturing innovation: talents, idea, technology, and exploration. The symbols are from Yin-Yang philosophy and originally there are eight symbols. Our logo consists of four key symbols. By combining the four elements, the logo represents harmony and balance of four forces or movement within universe. For more information, please refer to about us page.

The 6th FANUC Annual Research Meeting
The 6th FANUC annual meeting will be held on February 16, 2022 (February 17, 2022 in Japan time).
July 20 – 22, 2022, Jeju Booyoung Hotel and Resort (Hybrid), Jeju, Korea
The demand for 4K and 8K resolution imaging devices enriching our lives is increasing these days. In the smartphone market, more and more small and highly accurate aspherical lenses will be required in the future. In the field of automobiles, functional optical devices like communication lighting applications are currently attracting attention. In order to provide these cutting-edge optical devices, conventional machining with conventional machine tools is not applicable to the manufacturing process because sharper diamond tools and higher positioning accuracy are essential. Therefore, it is necessary to develop Ultra-Precision Machining Technologies and Measurement Technologies that enable the production of high-quality mold and die or large-aperture lenses with complex shapes.
Ultra-Precision Machining is the frontier of research in Production Engineering and needs to be further developed from both the academic and industrial viewpoints. Modeling based on process analysis in Ultra-Precision Machining, especially for high-quality optical parts, has not been sufficiently performed and systematized. Measurement Technologies also play an essential role in the development of Ultra-Precision Machining such as tool tip shape measurement and contact detection of tool and material. As well as these, Measurement Technologies for machined materials with measurement of high aspect ratio structure are needed to address.
This Research Topic contributes to the understanding of the interaction between tool and material, to the development of models in Ultra-Precision Machining of advanced materials, and to the creation of advanced machining technologies to provide higher quality parts.
This Research Topic covers the following areas of research:
• Ultra-Precision Machining (UPM) process of hard-and-brittle materials and advanced materials
• Advanced cutting/grinding tool technology for UPM
• Unconventional machining processes for UPM
• Vibration-assisted UPM including fast tool servo
• Precision machine technologies and precision machine elements
• Process monitoring and process control for UPM, Digital Twin for UPM, IoT based technology for UPM
• Tool path generation
• Contact/non-contact measurement technology
• On-machine/in-situ/in-process measurement
• Error assessment and compensation
• Surface integrity and related technologies
We are interested in contributions that cover academic research and industrial technology.
Keywords: Ultra-Precision Cutting, Ultra-Precision Grinding, Vibration-Assisted Machining, Optical Measurement Technology, Contact Measurement Technology, Hard-and-Brittle Materials, Non-Metal Materials, Surface Integrity, Cutting Tool Technology, Grinding Tool Technology
Important Note: All contributions to this Research Topic must be within the scope of the section and journal to which they are submitted, as defined in their mission statements. Frontiers reserves the right to guide an out-of-scope manuscript to a more suitable section or journal at any stage of peer review.
Recent Journal Publications
Single-crystal sapphire is used in various fields of industry due to its superior mechanical, optical, and chemical properties, but fabricating sapphire is challenging because of its high hardness and brittleness. Ultra-precision machining (UPM) has been …

Work coordinate setup in an ultra-precision machine tool is one of the important tasks to fabricate a structure at the desired position with high accuracy. Setting up the work coordinate is very challenging because it …

Ability to detect faults in manufacturing machines have become crucial in the era of Smart Manufacturing to enable cost savings from erratic downtimes, in an effort towards Green Manufacturing. The power consumption data provides myriad …

Single-crystal sapphire can be used in various fields in the industry due to its superior material properties, but it has been challenging to fabricate sapphire parts with high accuracy and complexity because of its high …